Stingray Media Solutions
Connected TV
Advanced targeting, increased efficiency and a high viewer completion rate on your ads.
Video and streaming continues to grow at an exponential pace with streaming services and Smart TV's being used in the majority of Canadian homes.
Connected TV allows you to reach consumers directly in their homes on their Smart TV's or Connected Devices. These ads are placed as pre-roll and in commercial breaks as non-skippable, high definition video commercials within the content they are streaming.
Stingray has access to a premium network of well-known streaming channels like HGTV, NHL Network, Food Network, History Channel, and hundreds more.
Connected TV adds a level of reporting, targeting, and measurement not available to traditional linear television. Reach your target audience, in the markets you choose, with reporting that provides new insights to viewership.
Ad Viewing Completion Rate of 95.99%+ in Canada*
Reach specific demo, in-market audience targets that are not reachable via Linear TV (cord-cutters and cord-nevers).
Why pay the same price for every consumer just because they are watching one piece of content?
Identify your target audience and use key characteristics to find other similar groups.
The main advantages over linear TV has to do with advanced targeting, increased efficiency and a high viewer completion rate on your ads.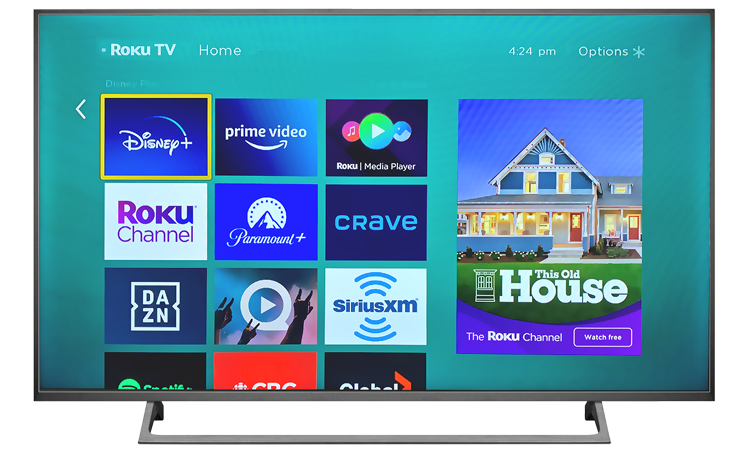 Stingray distributes its own content over free, ad-supported streaming television (FAST) channels integrated in Smart TVs across Canada, the United States, Europe, and Latin America extending reach by 10s of million of engaged TV viewers.

Connected TV refers to any TV that is connected to the Internet by any means. This includes regular TVs that are made "smart" by connecting through a secondary device. CTV is a type of Programmatic TV because it allows real-time TV ad buying.
Connected TV with Stingray offered a perfect solution, allowing the client to more effectively make use of their video assets while applying the data they were using in their digital campaigns for effective targeting and a lower CPM. Our client has been very pleased with the results and has renewed for a second campaign.
General Manager, Agency
* Source: StackAdapt Canadian Analytics – Stackadapt.com

Let's Get Started
Ready To Make a Real Change? Let's Build this Thing Together!