Stingray Media Solutions
Search & SEO
Optimize your online marketing effectiveness.
Search Engine Marketing – SEM
Google Ads is a powerful tool that allows you to reach potential clients at key moments in the decision making process. Based on Cost Per Click (CPC), you only pay when clients click on your ads. Stingray's trained and Google Certified team will use SEM best practices to set up and monitor your campaign to continuously maximize your return on investment.
We optimize your campaign to give you the best results.
Search Engine Optimization – SEO
Attract more visitors to your website by improving your presence on the world's most popular search engines. Our experts will implement SEO best practices to improve your site's performance, credibility, and relevance. Search engines like Google and Bing recognize these optimization measures and considers your site more relevant in user searches. Stingray will provide monthly analytics reporting outlining the performance of your website on top search engines.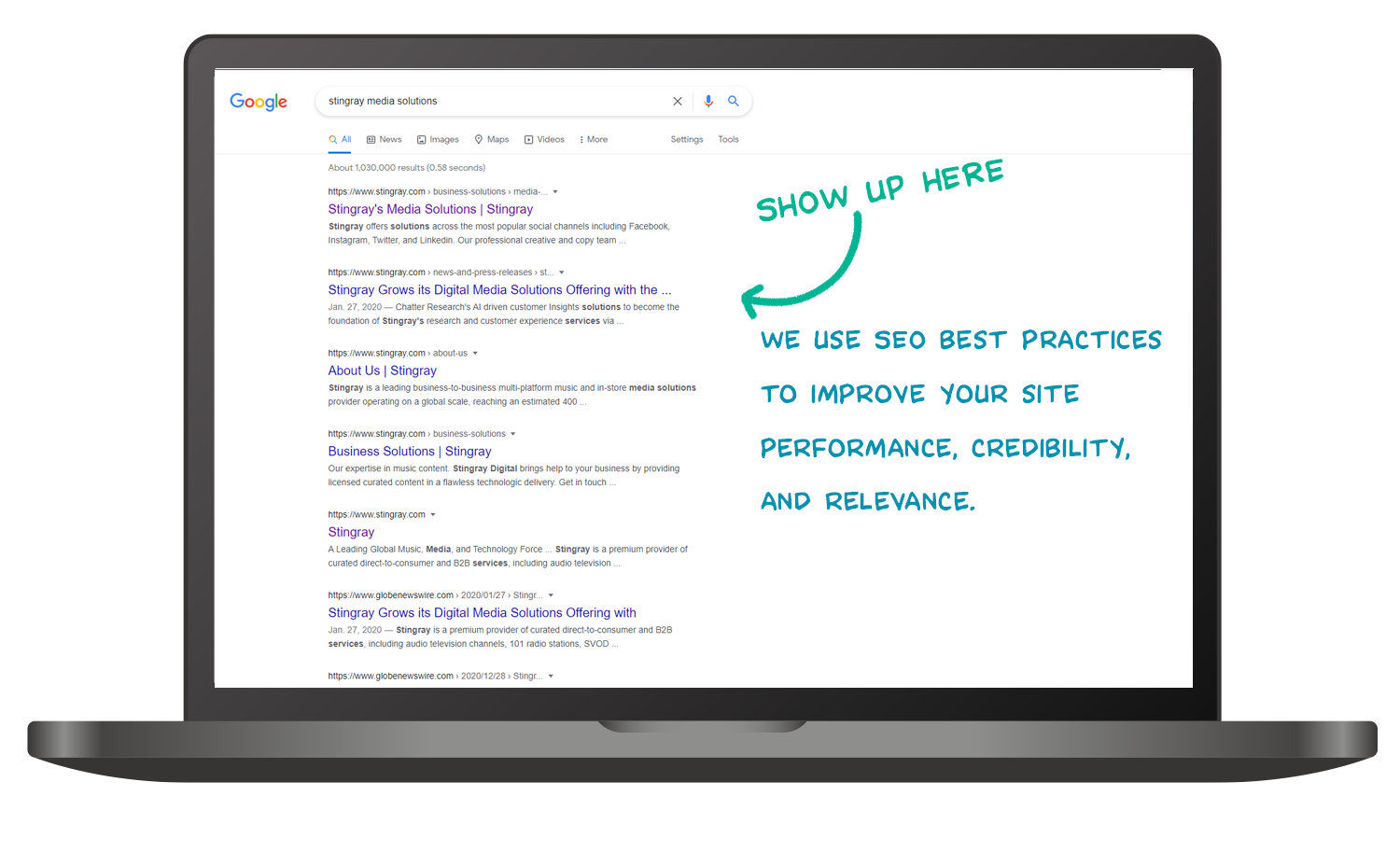 Why Stingray for Search?
Save time with complete managed service – one person looking after all your marketing ensuring consistency of message.
We use sophisticated software to optimize your campaign; with the help of your campaign manager you can be assured we will maximize your ROI.
Single point of simplified reporting showing how all your campaigns work together to increase sales and revenue.
Strategize and optimize your results from click through, conversion to return on ad spend.
A local representative that wants to see your business grow.
Google Ads can reach 92% of Canadians during their online shopping experience.*
Let's Get Started
Ready To Make a Real Change? Let's Build this Thing Together!