Stingray Media Solutions
Social Media
Reach new audiences with targeting built on their specific likes, interests, and social media activity.
Social Media Advertising
Canadians are some of the highest users of Facebook and Instagram in the world. Stingray Social Ad management targets your audience on these platforms in order to drive traffic and conversions.
Stingray offers solutions across the most popular social channels including Facebook, Instagram, Twitter, and LinkedIn. Our professional creative and copy team will curate posts that strategically balance maintaining awareness with your followers, promoting your products and services, and establishing your brand voice. Stingray will maintain and monitor your social channels to connect with new customers and build existing relationships.
21.4 percent of Instagram users are aged between 18 and 24 years*
Organic Social
Not to be confused with Paid Social Ads, organic social media presence is a key component in building your brand identity online. Stingray's team will work with you to develop a custom social media strategy that connects with your audience and drive engagement. We will work with you to develop quality content that is tailored to your business and your custom audience.
Social Paid Ads
Want the ability to reach new audiences built on their specific likes, interests, and social media activity? Our professional creative and strategic team build engaging and effective Social Ads that align with Social Media best practices and platform restrictions. Our propriety reporting provides accountability and transparency on the performance of your campaign. Our team of specialists use this data to continuously optimize your campaign to improve results.
25.2 million Facebook users in Canada – 64% of the population**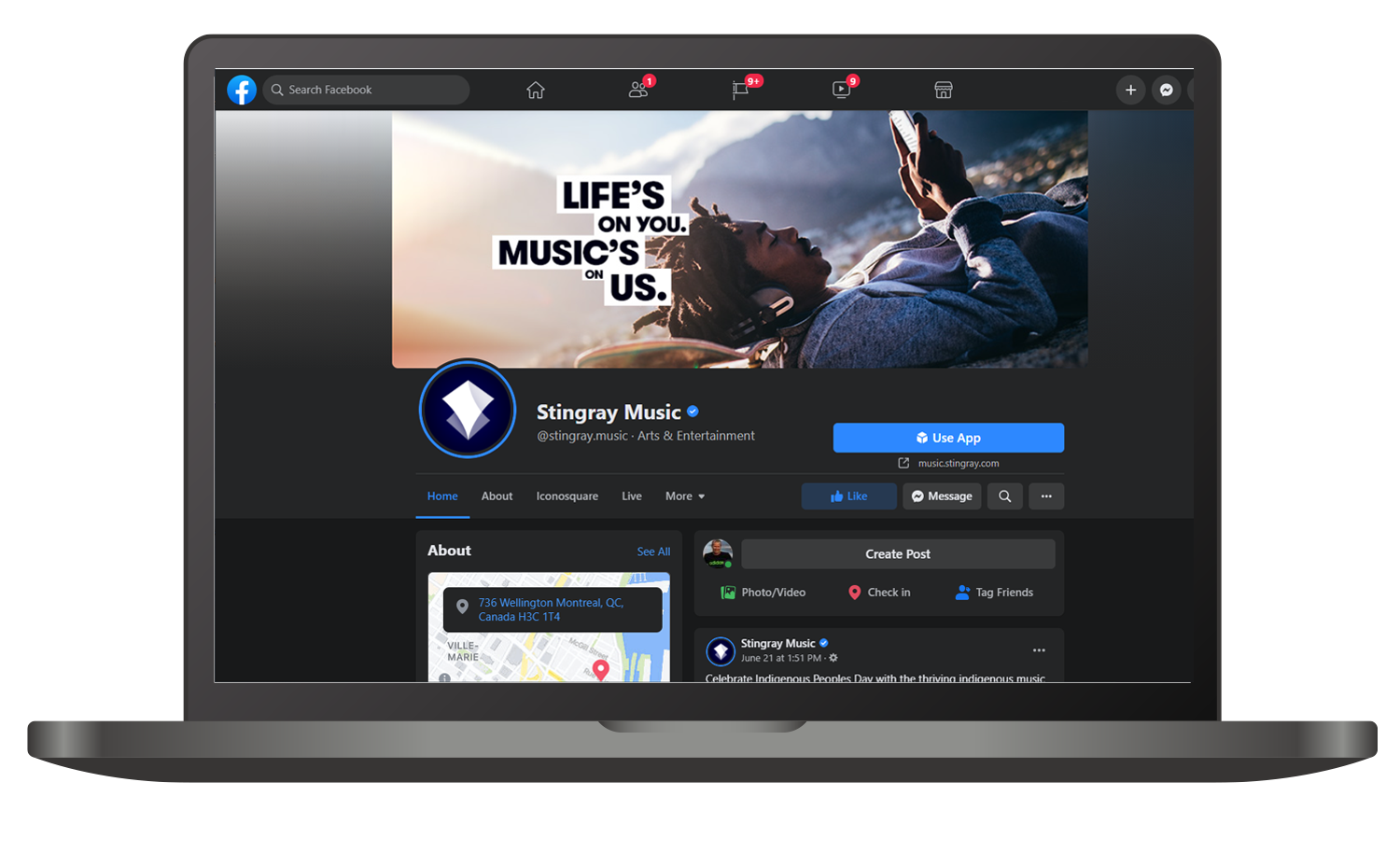 A major benefit of Facebook advertising is its ability to reach your  audience. Facebook is a targeted form of advertising. You can advertise to people by age, interests, behaviour, and location. If you really know your customers, you can use Facebook advertising to engage them.
Let's Get Started
Ready To Make a Real Change? Let's Build this Thing Together!