Stingray Media Solutions
Stingray Radio
A powerful network of stations operating with a variety of formats that reach local and national audiences.
Stingray operates more than 100 radio stations across Canada, reaching 7.4 million listeners every week in their cars, workplaces, and homes.*
We proudly serve the country's largest cities and smallest towns, with radio stations from coast-to-coast, from Vancouver to St. John's.
Our stations are active participants in the communities they serve and often rank amongst the most popular in their markets.
With on-air talent that entertain and engage listeners, our radio stations operate in nearly every music format including country, Top 40, rock, news/talk, classic hits, and hip hop.
100+ STATIONS ACROSS CANADA
7.4M WEEKLY CANADIAN LISTENERS*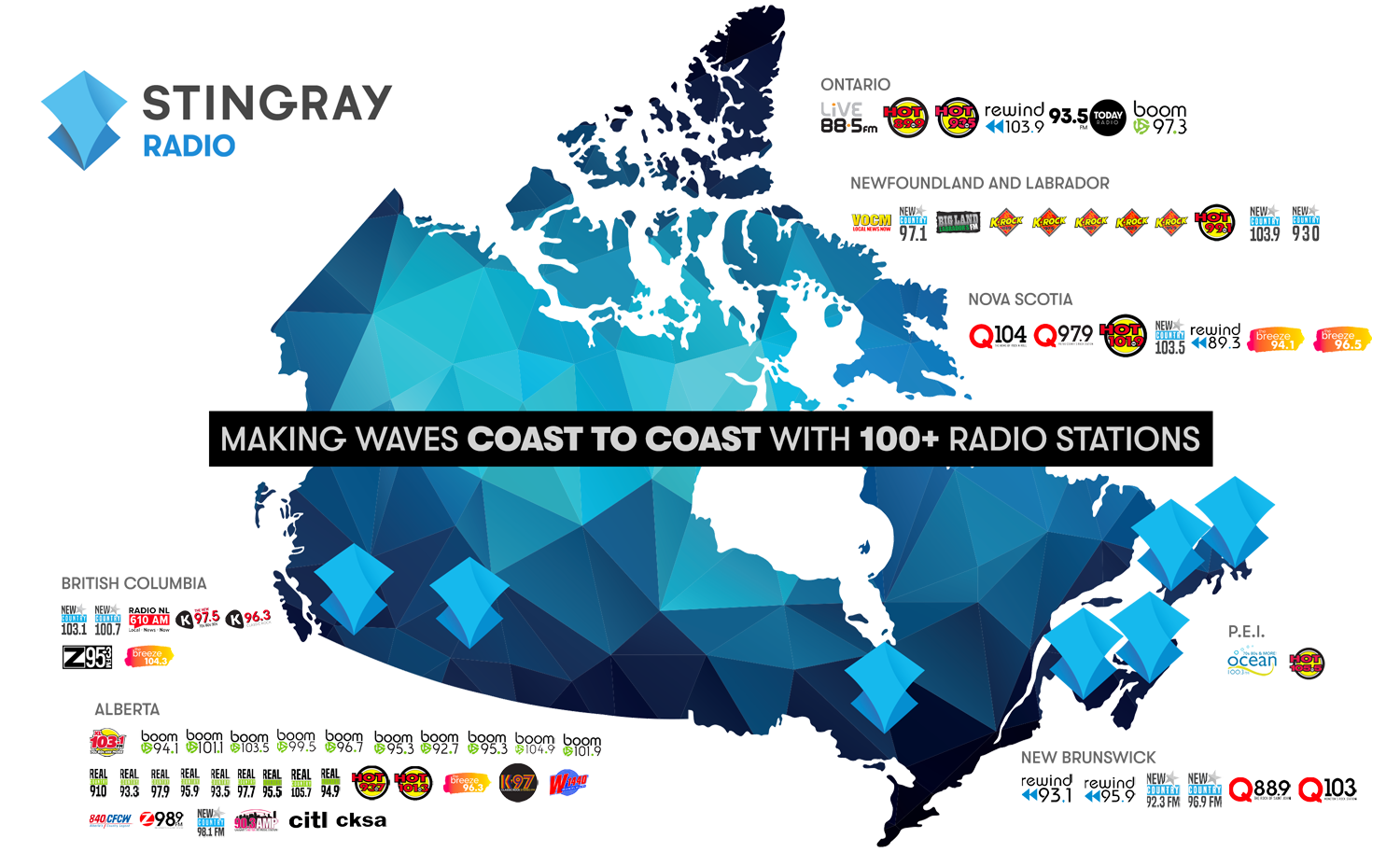 Stingray offers advertisers a powerful network of stations to reach local and national audiences.
* Radio Listeners Source:
Diary = Numeris Diary | Total Canada | Spring 2020 | A12+ | RP (M-Su 5a-1a) | Weekly Reach = 1,451,800
PPM = Numeris PPM | Non-C Total Canada | R04 2019 | A2+ | AW (M-Su) | Average Weekly Cume = 5,960,173
Let's Get Started
Ready To Make a Real Change? Let's Build this Thing Together!